Strategy Management System
In today's ever-changing times in business, it is crucial for companies to execute organizational strategies that are flexible and practical. The use of a software solution that offers strategic and tactical reporting alongside evaluation and monitoring of real-time operational performance is equally important for an organization.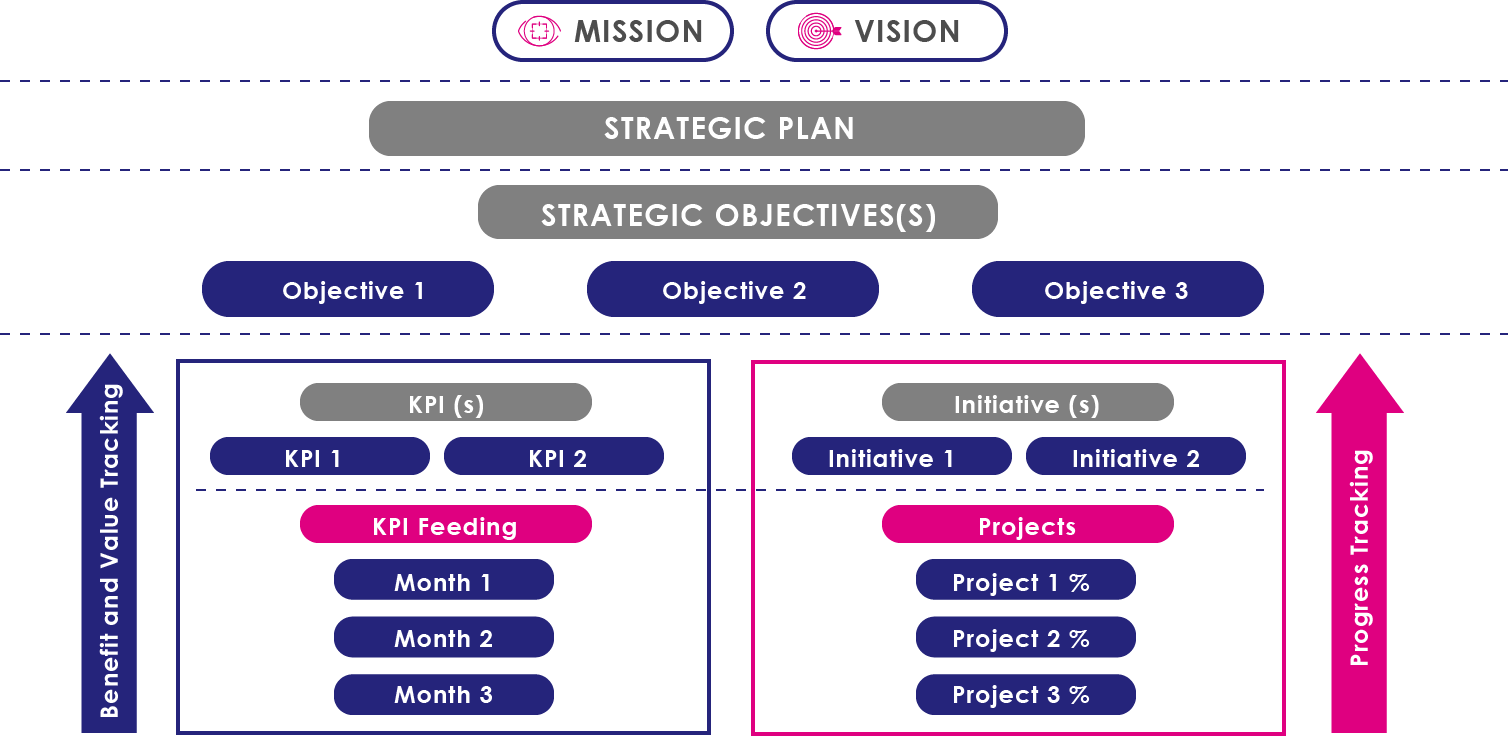 At Transition Tech, we help shape optimal corporate strategies at an individual and enterprise level. More specifically, Transition Tech boasts the capabilities to build a strategy management tool on top of the Microsoft PPM/EPM as integrated software. The central objective of this solution is to manage and monitor clients' strategies using pre-defined vision, mission, strategic goals and KPIs. We can further create a customized Power BI dashboard based on clients' requirements, e.g. risks, issues, KPIs, strategy overview, etc. In addition, this tool connects strategic initiatives with projects according to pre-determined time and cost specifications.
Value proposition
Strategy management.
Performance management.
Monitoring transformation framework.
Powerful customized KPI engine.
KPI-derived governance.
Initiative center.
Objective and initiative.
Scheduled management.