Key Performance Indicator Tool
As one of Transition tech initiatives a KPI management module is computerized, designed and programmed to deal with to monitor department performance by the management through providing an easy access and update which facilitate, and powerful dashboards and reports on cooperate and department level.
KPI management module includes a set of capabilities that cover the required management areas for performance management solution.
The KPI management module can be built and customized as integrated part with MS project management tool, or it can be implemented as a separated part.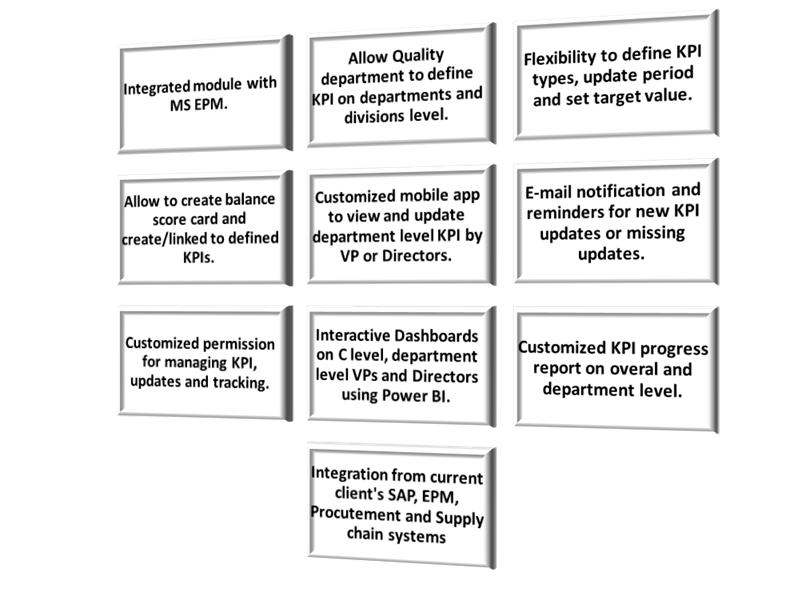 Value Proposition:
Flexible KPI Definition
KPI's Update and Analysis
Balance Score Cards
Mobile App
Intelligent Dashboards & Reports