Medical Records Tracking and Analysis System
Most of the hospital and medical centers are currently being handled in the traditional way of the collection of patient's information, diagnosis details, etc. Due to the population expansion and the urgent need to have accurate historical records and spontaneous statistics, Medical sector needs to keep in line with the continuous technological development by using computerized medical records system with user friendly, simple, and fast approach. Which will ease handling day to day work with the highest accuracy.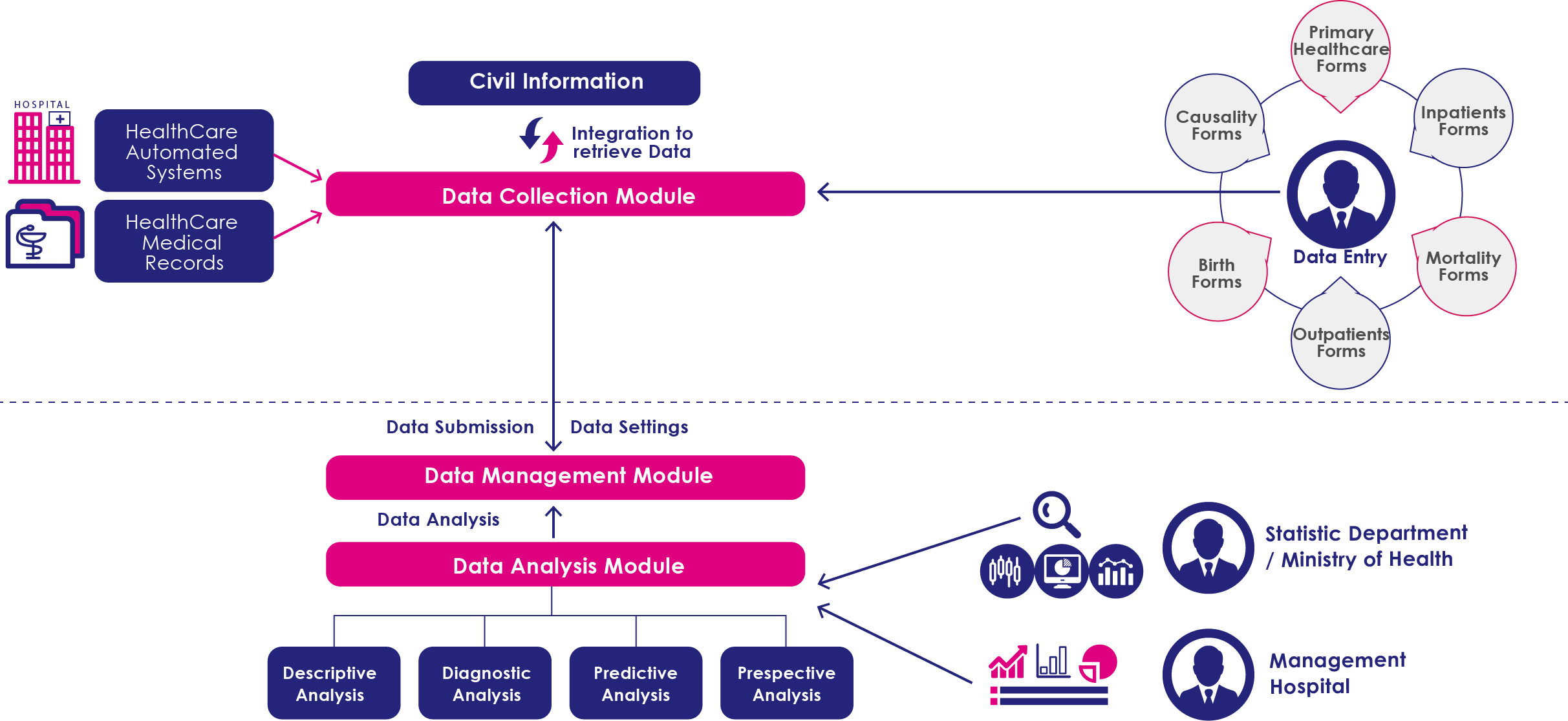 As one of Transition tech initiatives an Medical Records Tracking and Analysis System is computerized, designed and programmed to deal with day to day operations that take a place within the hospitals and medical centers. The system can look after inpatients registration, outpatients discharging, records manipulation, database analysis, diseases entry and diagnoses as per World Health Organization "WHO" standards by compliance to the ICD11 coding schema, powerful analysis screens, statistical reporting, medical cases predictive analysis. It also maintains hospital and medical center information such as Area, region, wards, beds availability, doctors in charge and department administering. Due to the current pandemic or COVID-19 we armed MRTAS with additional module that will allow hospitals and medical centers to start recording, tracking and analyzing COVID-19 statistics for the hospital itself and across the entire country.
Value proposition
Automated health & record management procedures and processes.
Spontaneous Statistics.
Predictive analysis Reports.
Visual interactive Dashboards.